I participated in a charity event to donate money to Japan!
My friend Kristina who is the secretary of the college videogame club, helped set up the event and asked me to lend a hand.
Kristina helped me through English class and we helped each other with math class (I was bookless so we shared books). We'd always hang out together at ACen too. So of course I would help her out.
She told me to buy some lollipops because everyone needed more sugar so they wouldn't be depressed. So I bought a really big bag of dum-dums. I felt like I could do more...
So then I started working on a design...
Then I folded
over 100 cranes!
I filled up a large jar with all the cranes I made. I put the Japanese flag on the left wing and put the name of the event on the right wing. When Kris saw them... she jumped up and down with joy and excitement. She was so amazed at my patience and my determination to fold so many cranes. She was happy to know that I too was working hard for this cause. I stayed up late to fold these. I folded these while I ate, heck, I even still folded cranes while in the dentist's chair getting a root canal. We gave the cranes as a gift to people who donated.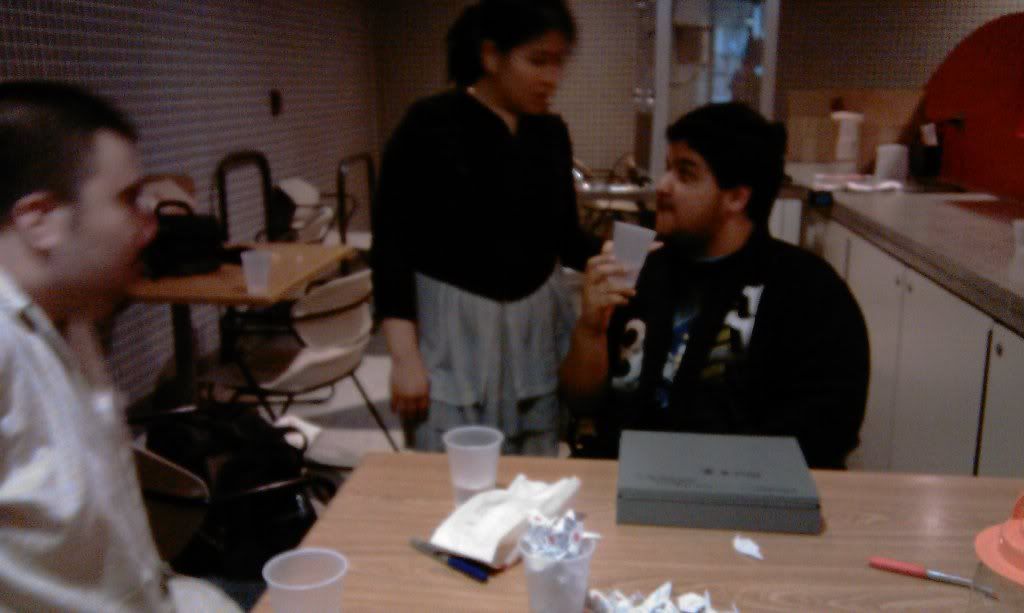 This is the admission/donation desk. I sat here folding some extra cranes to give away. A lot of people stood around me to watch me fold. I'm surprised of how many students don't know what a crane is let alone what origami is nor the significance of the paper cranes. That kinda makes me sad.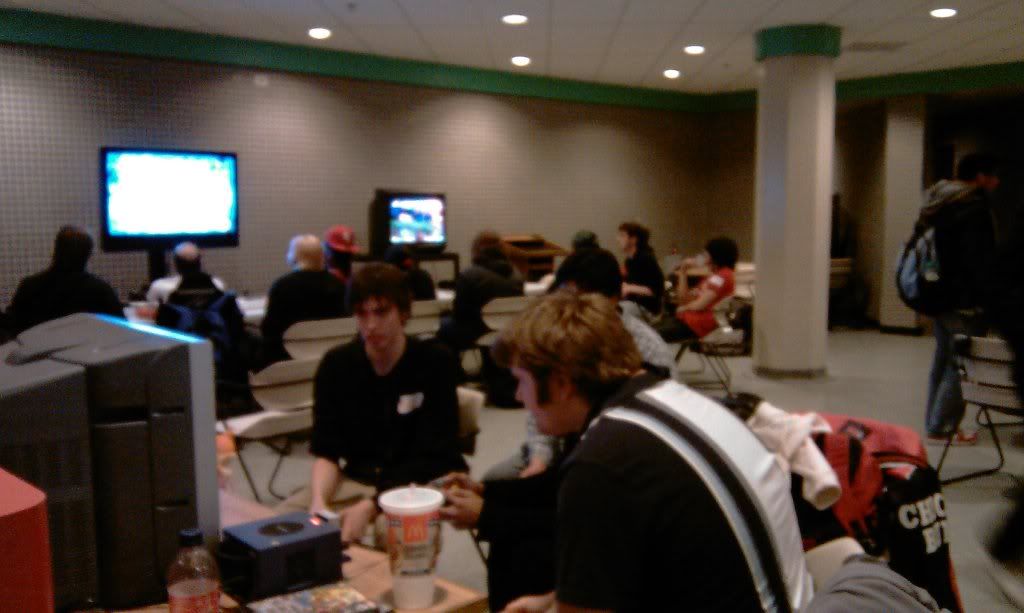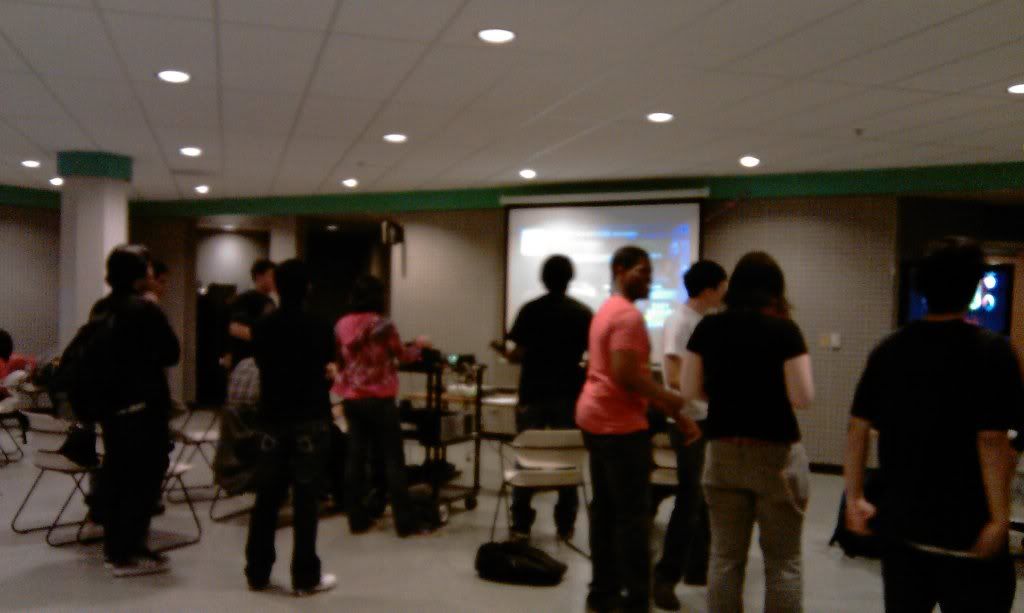 A lot of people donated, we had quite a large turn-out. It was so awesome, the college let us use the projector to play Rockband. Third picture, everyone is swaying, crying(not really), and singing Bohemian Rhapsody together. Fourth picture, you can't tell but everybody is head banging. "Galileo!
Galileo!
Galileo!
Galileo!
Galileo Figaro..."
It was fun, the school gave us tons of free pizza... We raised nearly $400 in donations (coming from college students, is a lot).

I'm happy that I got to help out. I'm happy that so many people supported Japan.
I'm really happy that I got to fold a ton of cranes for Japan!