Profile

Life's short and boring...
But I just want to write about it!
Free Account
Created on 2010-03-10 02:58:59 (#485464), last updated 2012-08-08 (254 weeks ago)
153 comments received, 347 comments posted
307 Journal Entries, 58 Tags, 0 Memories, 13 Icons

About

Mini Bio
Now that the US server for "cyworld"(blog) has been shut down due to lack of activity/popularity, I now seek refuge on a different web community; thus the creation of this Dreamwidth account. My sister Miki is the one who started this whole web blog movement in my family, so now I've been forcefully dragged into this ever-continuing cyber world of blogs. Now that I think about it, I don't think any of my friends have Dreamwidth accounts... *~gasp! I'm all alone with a few exceptions. But anyways, I will just have to deal with the loss of my cyworld and myspace accounts for now. I must be uncharacteristically happy and cheerful, yay!
But the only thing I'm not happy about is that the community on Livejournal I was a part of moved over to Dreamwidth. I loved the community so much, but moving was their ultimate decision.
Oh well, I go where the wind takes me...
and it has brought me to Dreamwidth.
I guess I do write often...
The only thing I need to say about myself is this:
I REALLY love music with a passion, although I am not picky, I will mostly listen to good bands/artists, which is why my ultimate obsession at the moment is AAA. I still listen to the other artists I have listed, but just not as often.
When I'm bored, I love to create animations and other interesting media. I drew and animated this: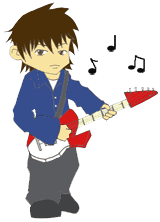 Connect
4mod,
aaa
, ab normal,
ai no mukidashi
,
arashi
,
asian kung fu generation
,
asian variety shows
,
attack all around
, big ass,
big bang
,
bird
,
bloody monday
,
bodyslam
,
casshern
, clash(thai), collecting aaa media, collecting guitar picks, death note (trilogy),
dir en grey
,
dj doc
,
dong cheng wei
,
drawing
,
epik high
, farenheit,
film editing
, filming around chicago, g-jr,
gackt
,
galileo
, gear knight,
glay
,
golf & mike
,
greeeen
,
h.o.t.
,
heroes
,
hey! say! jump
,
hyper
,
ice skating
, initial d movie, james(the plane crash survivor),
jay chou
, jay chou's "secret",
kala
,
kamikaze girls
,
kanjani8
,
kat-tun
,
kinki kids
, kis my ft,
kitty gym
, kung fu dunk,
l'arc~en~ciel
, laoloam,
last quarter
, loso, m.o.v.e.,
manga
,
mc mong
,
micro
,
mongol 800
,
news
,
nobuta wo produce
,
orange range
,
otsuka ai
,
painting
,
potato
,
se7en
,
she
,
shuji to akira
,
smap
,
tackey & tsubasa
,
takahiro nishijima
,
tegomasu
, the "x" family,
the pillows
,
tokio
,
turbo
,
up
,
uverworld
,
wonder girls
,
yamapi

People
[View Entries]

Communities
[View entries]

Member Of (4):

Subscriptions (4):

Administrator Of (1):

Feeds
[View Entries]

Subscriptions (0)

Linking
To link to this user, copy this code:
On Dreamwidth:
Elsewhere: